White Mountains Golf Courses
Golf in The White Mountains is very special. Fresh air, beautiful scenery, and a wide variety of terrain to challenge you.
Have a great time by visiting more than one course. A map displaying the location of all courses is at the bottom.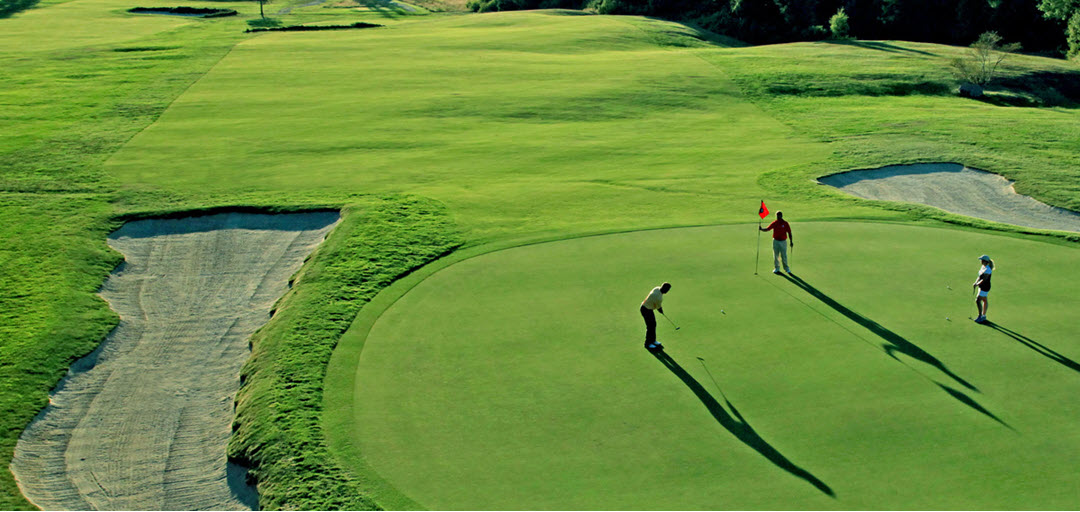 Androscoggin Valley Country Club, Gorham, NH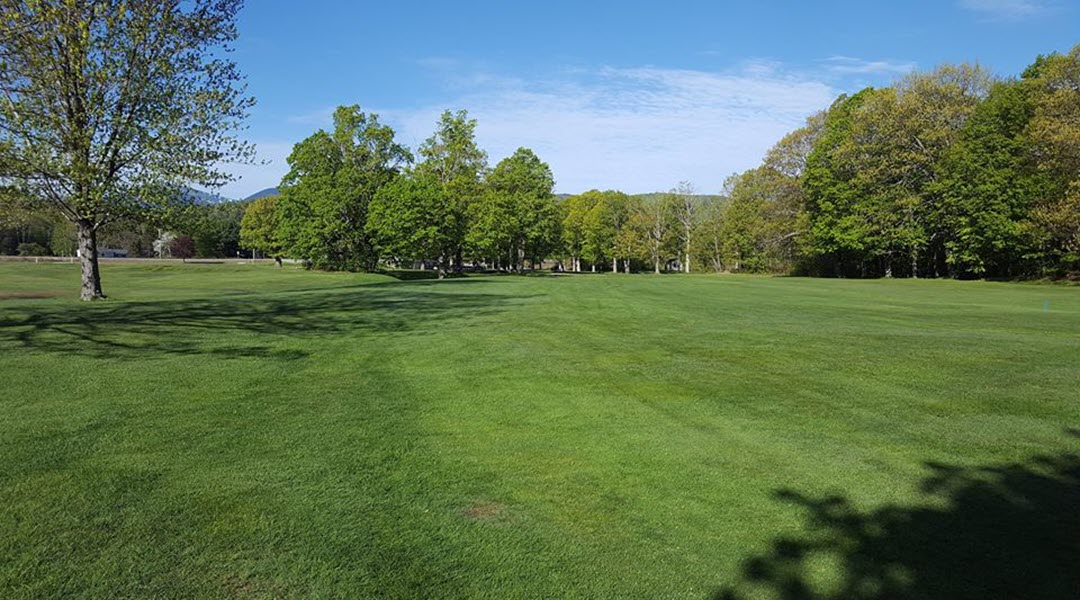 A very invigorating and scenic 18-hole golf course indeed! Androscoggin Valley Country Club is a "member-owner" type membership and opened to the public. It affords beautiful views of the White Mountains. The golf course is located in the beautiful Great North Woods, route 2, east of Gorham, NH, with easy access to numerous places to stay and many wonderful restaurants.
There was a major renovation in 2002 and the redesigned course resulted in an extra 600+ yards to the playing field. Hazards were added and improved so that the redesigned course is more more challenging. The teams at Androscoggin Valley Country Club is dedicated to making the golf one of the best if not the best in all of New Hampshire.
A hidden gem in the heart of the White Mountains!
Bridgton Highlands Country Club, Bridgton, ME
Bridgton Highlands is a fun, friendly, open-to-the-public golf and tennis facility located in the heart of Maine's Lakes Region with a range of activities for everyone. This area is just to the east of the White Mountains of New Hampshire.
The 18-hole layout provides a challenging and enjoyable golf experience in a scenic setting – the best in western Maine with views of Pleasant Mountain-Shawnee Peak, New Hampshire's White Mountains and Mount Washington. A fine setting for a relaxing, yet challenging round of golf.
There are also four tennis courts and a tennis program. The tennis program features, lessons, round robins, couples doubles, tournaments, and junior programs.
Bridgton Highlands Country Club welcomes you for individual play, group outings, and tournaments.
Eagle Mountain House Golf Club, Jackson, NH
A 9-hole golf course with spectacular views of the White Mountains. The Eagle Mountain House & Golf Club is a traditional New England grand hotel in the heart of the White Mountains of New Hampshire. The property is located in Jackson, New Hampshire, and generations of guests have visited because of the captivating views, idyllic location, golf, and award-winning cuisine at Highfields Restaurant.
The hotel building is registered as a Historic Hotel of America and is listed on the National Trust for Historic Preservation. The 19th-century hotel embraces New England's four seasons with year-round activities. Have some summer fun on the greens by getting out on a picture-perfect 9-hole golf course.
The fall results in colorful foliage that wraps the White Mountain Range in a canopy of color. This is the perfect backdrop for scenic drives along winding New England roads.
Winter offers world-class cross-country skiing, as Jackson Village is winter's #1 cross-country ski area in the Eastern United States, The White Mountains really live up to their name as they are covered with a blanket of snow.
The historic hotel offers unique weddings and social events inspired by the majestic mountain peaks, cascading Wildcat River falls, a 280-foot wrap-around veranda, romantic fireplaces, and lush, green grounds.
Province Lake Golf Course, Parsonsfield, ME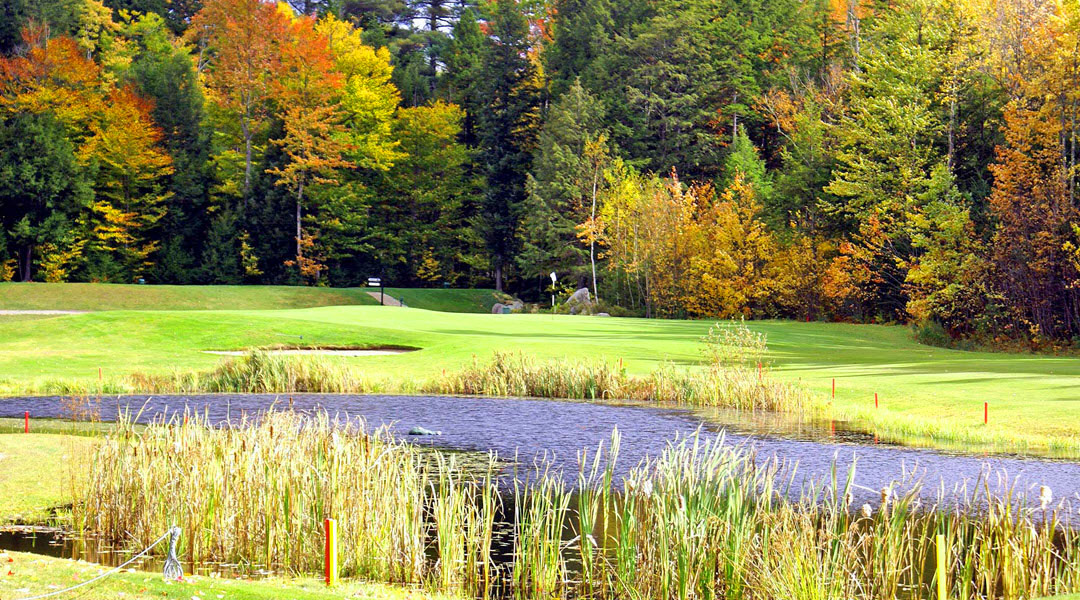 Province Lake Golf was originally built in 1918 as a 9-hole course along the shores of Province Lake by Joseph Emery and his friends and business associates. The original course was designed by Lawrence Van Etten, who laid out a number of courses on the East Coast. In 1988, a second nine holes were built, designed by renowned East Coast architect Brian Silva.
Although the back nine is shorter than the front, it is a more challenging set of holes based upon tighter fairways, smaller landing areas, and the water hazards that were introduced. Over the years, many other improvements have been made in the course's irrigation and layout. There have also been renovations of many of the original buildings on the property.
Golf Course Tour – Hole-by-Hole
Omni Mount Washington Golf Club, Bretton Woods, NH
A place as unique for its magnificent natural setting as it is for its glorious history and architecture. The Mount Washington Resort is simply unforgettable. Fascinating details engage your curiosity and imagination. There is so much to discover at the Mount Washington Resort. Moreover, it is famous for its elegance and grandeur.
Tee off and take your game to a higher level at Mount Washington Resort in Bretton Woods, New Hampshire. Their spectacular grounds feature 9-hole and 18-hole championship golf courses on the western flanks of the state's Presidential Mountain Range in the spectacular White Mountains.
Visitors will discover amazing amenities for a "hole-in-one" visit. From a full-service clubhouse to golf lessons with PGA professionals, they provide everything you need for an unforgettable experience on the fairways.
Indian Mound Golf Club, Ossipee, NH
Great Golf and dining in Center Ossipee, N.H.
Highlights
Architect Phil Wogan presents a challenging par 70 golf course.
Relatively level front 9, gently rolling terrain on the back 9.
Renovated First Hole opened in 2010!
A new fleet of 2018 golf carts with phone and computer ports for charging!
New tee boxes added to multiple holes over the last few years!
A well-groomed and player-friendly golf course.
The course is open from mid-April to mid-Nov.
Fully stocked Pro Shop.
Lessons are available.
Tee times open to the public please call: 603-539-7733
Golf course discount after 3:00 pm
Check a local newspaper for discount coupons.
MasterCard, Visa, American Express, and Discover cards accepted.
North Conway Country Club, North Conway, NH
A Fine Golf Course Located in the heart of North Conway Village.
This scenic and challenging golf course is still very "golfer friendly". It is a par 71 championship course and is rated as one of the top ten golf courses in New Hampshire
The golf course was first established in 1895 in the Saco River-lined farmlands below North Conway Village. Many say that The North Conway Country Club provides the premier golf experience in Mt. Washington Valley. This spectacularly scenic 18-hole championship course has water hazards coming into play on five holes and numerous tricky sand bunkers spread throughout its design.
The course is consistently and impeccably maintained and is a good test of golf at all levels. The natural turf range includes separate practice areas for chipping, putting, and bunkers. Test your golfing skills at the North Conway Country Club during your next visit to the White Mountains.
Wentworth Golf Club, Jackson, NH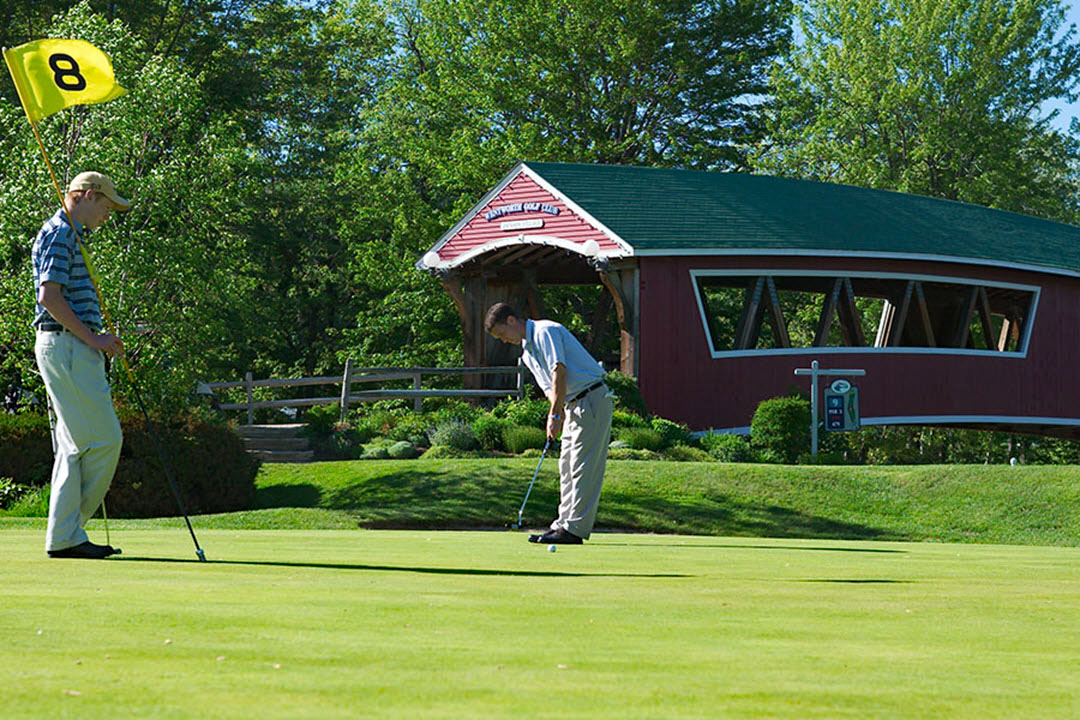 The Wentworth Golf Club is located in Jackson Village – a perfect spot to enjoy the White Mountains of New Hampshire. The picturesque course provides outstanding views of the majestic Presidential Range of the White Mountains and the scenic splendor of the Wildcat and Ellis Rivers as they meander through the course.
The Wentworth offers top-level amenities. Whether you are looking for a relaxing round of golf, a group outing, new equipment, or help with your golf swing, the Wentworth's professional staff are here to ensure your golf experience is memorable and fulfilling.
(Will Open In A New Window)
Mountain View Grand Resort Golf Course, Whitefield, NH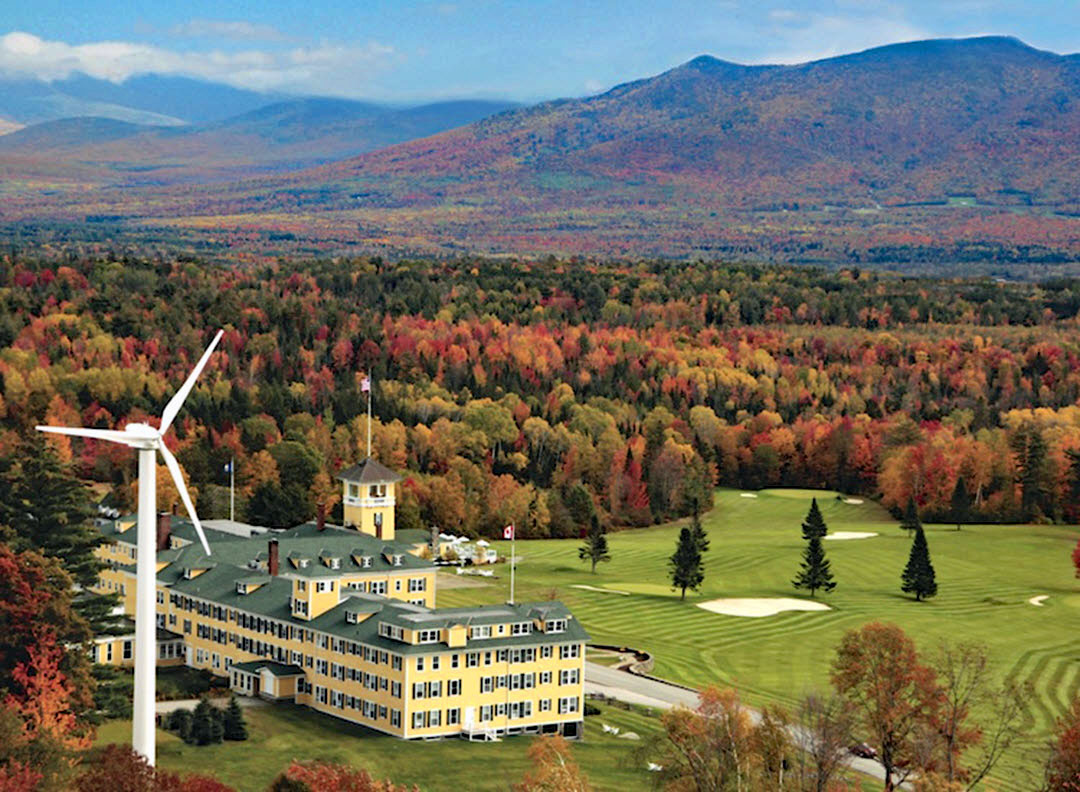 9 holes of challenging mountain terrain
Meticulously manicured greens and fairways
360-degree views of the White Mountains
Casual meals and snacks at the Club House for during and after your golf outing
Club rentals
Cart rentals
Open to the public
The USGA rating for men is 67.3
The USGA rating for women is 71.9
Total yardage for men is 2,955 for 9 holes and 5,828 for 18 holes
Total yardage for women is 2,659 for 9 holes and 5,318 for 18 holes
Every Monday, when you purchase 18 holes, your partner plays for free! Pricing is $38 total and includes a cart.
Available Sunday through Wednesday after 3:00 pm, play 18 holes for only $20 per person. Price includes 1 cart per couple.
Every Tuesday, when you purchase 18 holes for one lady, a second lady plays for free. Pricing is $38 total and includes a cart.
Hale's Location Golf Course, North Conway, NH
9 Hole Course – 3,025 Yards, Par 36
Prepare yourself for an unparalleled golfing experience. The course at Hale's is a pleasure for golfers of any skill level. The Hale's Location Golf Course will challenge you while providing a relaxing, picturesque experience in the White Mountains of New Hampshire. Test your accuracy with their fairways, water hazards, and sand traps. They have everything needed to challenge you and improve your game. Their goal is to provide you with a quality experience that includes exceptional service and a comfortable atmosphere.
The golf course was designed by Albert Zikorus, award-winning golf course architect, this course is sure to impress you with stunning views from every hole, beautifully lush fairways and greens, and a unique course layout, unlike anything you have played before.
The Hale's Location Golf Course has a pro shop that offers the best in equipment and apparel to compliment your golf game. Available on the property at the White Mountain Hotel & Resort is the friendly Tullamore Tavern offering pub fare and your favorite beverages, drafts, and cocktails. Enjoy a beverage or a meal prior to a round or after a great game.
Hale's Location Golf Course is said to be "One of the most unique and singularly beautiful golf developments in the country" by Golf Magazine.