The White Mountains are a mountain range covering about a quarter of the state of New Hampshire and a small portion of western Maine. They are part of the northern Appalachian Mountains and are the most rugged mountains in New England.
Most of the area is public land, including the White Mountain National Forest and a number of state parks. Its most famous mountain is 6,288-foot (1,917 m) Mount Washington, which is the highest peak in the Northeastern United States. Mount Washington is part of a line of summits, the Presidential Range, that are named after U.S. presidents and other prominent Americans.
The White Mountains also include the Franconia Range, Sandwich Range, Carter-Moriah Range and Kinsman Range in New Hampshire, and the Mahoosuc Range straddling the border between New Hampshire and Maine. In all, there are 48 peaks within New Hampshire as well as one (Old Speck Mountain) in Maine which are over 4,000 feet (1,200 m). These peaks (in New Hampshire) are known as the New Hampshire 48.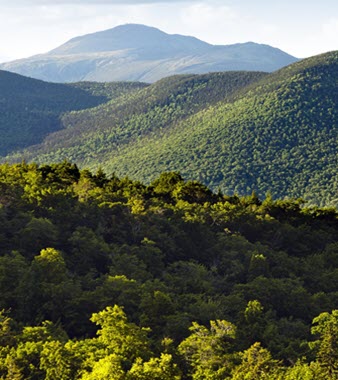 May - October
Everyting is in bloom. The streams, rivers and waterfalls are flowing.
A delightful time to be in the White Mountains!
November - April
Many people love this time of year.
It has a special kind of beauty – clean and pure!
The White Mountains area is not congested. Not at all! Yet there are many things to do and see.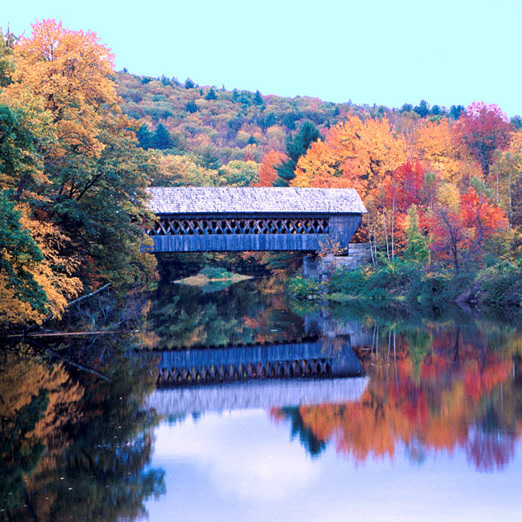 Quintessential Old New England
Pleasant memories and their associations. A place to reflect . . . A beautiful area . . .
The White Mountains and the Mt Washington Valley Area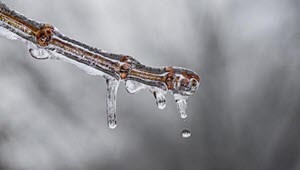 Spring
This is a wonderful time of the year. Things are turning green. The days are longer and the waterfalls are gushing with water from the snowmelt.
Summer
During the summer you can hike in the mountains, swim or kayak in a mountain lake or sit by a mountain stream and just listen.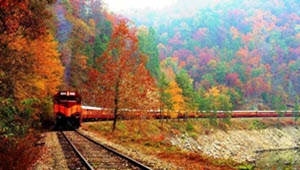 Autumn
Some of us live for the autumn and the changing of the colors. The air is cool and crisp and the colorful scenery make things picture perfect!
Winter
The beauty of the winter snow makes being in the White Mountains very special. The days are bright as light is coming from above and below – reflecting off the snow!
The White Mountains area is filled with natural beauty and simply driving in the area is a wonderful experience and a nice way to enjoy the White Mountains. 
Below is a map which also locates some things you may want to consider visiting as you explore the area.
Twitter – Mt Washington Valley